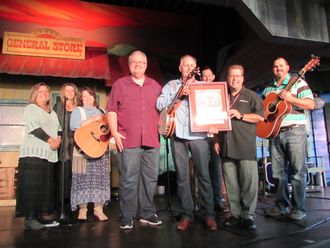 With the recent success Les has had in Bluegrass, it was only natural to start an FMG Bluegrass division.  In addition to hosting his award-winning, nationally syndicated Bluegrass Gospel radio show he also writes a Bluegrass column for Scoops Magazine.  His radio promotion is second to none in the areas of Bluegrass and Bluegrass Gospel, as is evidenced by Les promoting 8 of the past 12 #1 songs in the Singing News Bluegrass Chart.  He has produced, played and/or promoted hit songs for the Primitive QT, Heaven's Mountain Band, Marty Raybon, Joe Mullins and the Radio Ramblers, Little Roy and Lizzy, Larry Stephenson Band, King James Boys, Easter Brothers, Earl Scruggs, Marksmen and many others.  Les is also an IBMA Awardwinner! 
Les Butler states, "Although I've been in Southern Gospel music for over 40 years, it's very obvious that I have a deep love for bluegrass as well.  I have been blessed to produce and play for some of the giants in Bluegrass and Bluegrass Gospel music.  This is a natural step in the progression of FMG.  And, this is a great time to announce that Heaven's Mountain Band will be moved up to FMG Bluegrass.  FMG is our top label and they have earned the promotion.  Their success over the past 4 years has been astounding.  With multiple #1 songs and a full date book, they are simply one of the hottest groups in Bluegrass Gospel music.  I am proud to be one of their producers, their manager and more importantly, their friend! 
Butler continues, "If you are a Bluegrass Gospel artist in search of a good home, and you are serious about your ministry and your music, I'd love to talk to you.  Also, be watching for a special announcement regarding a Bluegrass Gospel event coming this fall.  I'm excited that BMG/FMG will be a big part of this event." 
You can email Les at Les@butlermusicgroup.com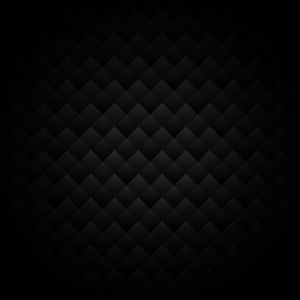 Heaven's Mountain Band
Heaven's Mountain Band's  success over the past 4 years has been astounding.  With 10 consecutive #1 songs and a full date book, they are simply one of the hottest groups in Bluegrass Gospel music.
Marksmen Quartet
The Marksmen Quartet has spread the gospel through music to millions around the world for over 50 years!   They are considered bluegrass legends appearing alongside Bill Monroe, Ralph Stanley, the Lewis Family, and more! Their efforts have garnered them nine Gospel Bluegrass Band of the Year awards and multiple Dove Award nominations. They were also among the founding members of the Southern Gospel Music Guild.
The McBride Family resides in the Sand Mountain area of Alabama. Sand Mountain was home to icons like Vestal Goodman, Cat Freeman, Jake Hess, and other pillars in the Gospel Music community. In addition to Brannigan's powerful writing, Hunter McBride is an exceptional musician, as well as vocalist.  Brannigan and Hunter's singing and songs will bless many for years to come if the Lord tarries.
Les Butler stated, "I am blown away by their story. The 10 songs on our new FMG Bluegrass Label album, are the first 10 songs Brannigan ever wrote. She wrote them within a few days of each other. A few days after that, we were in the studio recording the album. The lyric, melody, meter, etc., sounds like songs that were written by a seasoned, award-winning veteran. There's no doubt in my mind; this is the hand of God at work!"