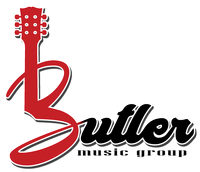 Nashville, TN (June 14, 2017) With the release of the Top 10 nominations in the Diamond Awards, Butler Music Group has much to celebrate. Seven of their artists appeared in the Top 10 and BMG artists accumulated fifteen nominations in total.

The Williamsons have been on a hot-streak that has included a # 1 song, Song of the Year and Album of the Year awards, as well as numerous TV appearances.  That streak continues with nominations for Favorite Mixed Group as well as a nomination for Lisa Chesser Williamson in the Songwriter of the Year category.

The Old Time Preachers Quartet burst onto the scene last year and have become one of the hottest groups in Gospel music. Fans have embraced them as is evidenced by their two nominations for Horizon Quartet and Album of the Year. New soloist Jason Davidson also had a breakout year with his first song in the Top 40. Fans nominated Jason in the Sunrise Artist category.

Butler Music Group is home to some of Southern Gospel's top new trios and this years Diamond Awards highlighted two of those. The Coffmans have been catching the attention of Gospel fans for a few years. They were blessed with two nominations, Sunrise Artist and Sunrise Trio. Sacred Harmony join the Coffmans with two nominations of their own; Sunrise Artist and Video of the Year. Matt Felts, who recently launched a solo ministry, also received two nominations. Fans nominated Matt for Male Vocalist of the Year and Sunrise Artist.

With four consecutive # 1 songs to their credit, Butler Music Group artist Heaven's Mountain Band have become one of the premier Bluegrass artists in Gospel music. Fans honored them with four nominations; Bluegrass Artist of the Year, Song of the Year, Album of the Year, and Bluegrass Male artist of the Year for Roger Johnson.

BMG Production artists, Bama Blu-Grace also hit it big in the bluegrass categories.  They were nominated for Album of the Year, Song of the Year and Bluegrass Group of the Year.
BMG owner, Les Butler said, "we are overwhelmed by the fan response to our artists.  The Diamond Awards are legitimate.  All Southern Gospel fans are invited to vote.  That makes winning a Diamond Award a very special career highlight!" 

The Diamond Awards honor the best artists in Gospel music anf are presented by SGN Scoops Magazine. Voting is now under way for the Top 5. Fans can go to sgnscoops.com to vote today for their favorite Butler Music Group artists.