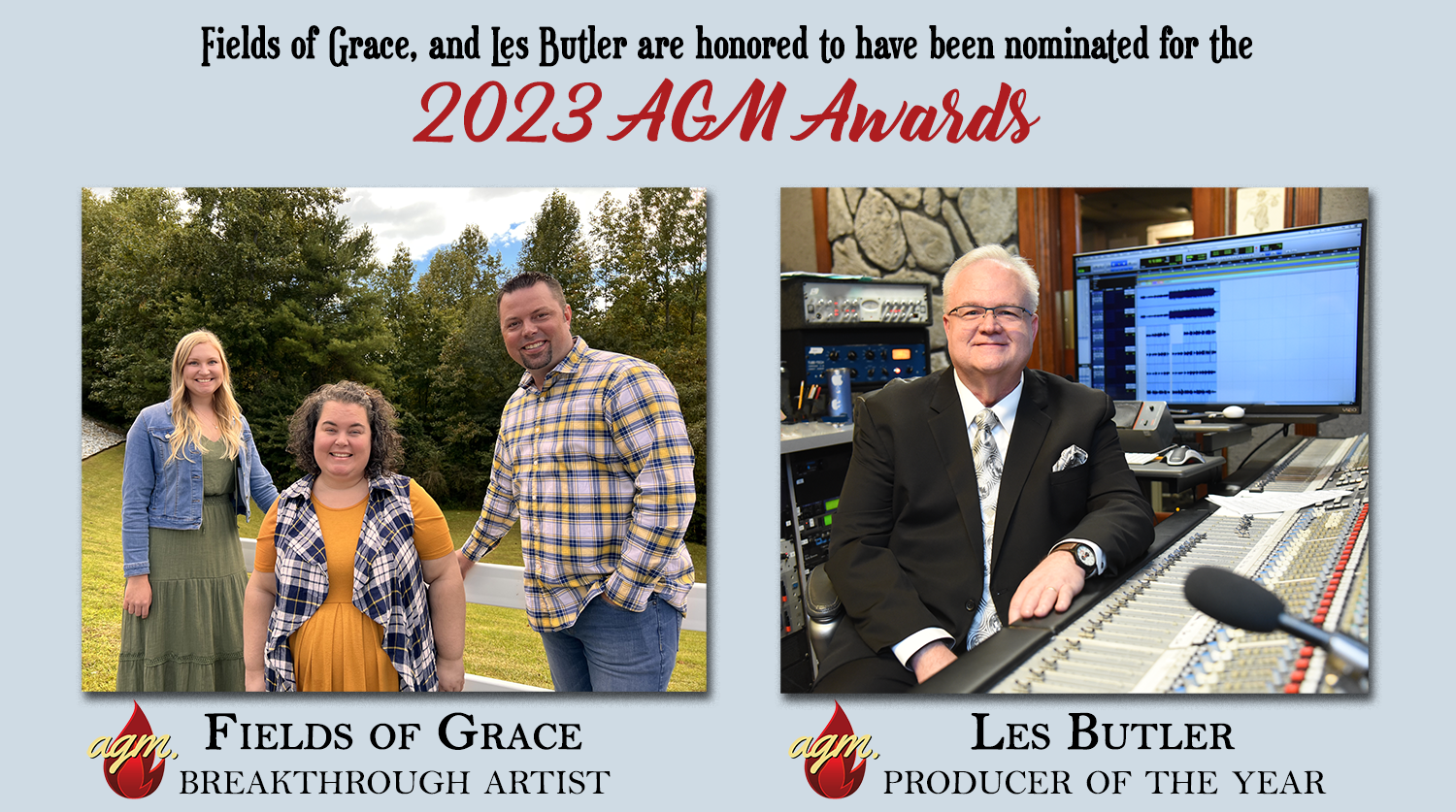 Fields of Grace & Les Butler are honored to have been nominated for the 2023 AGM Awards!
Fields of Grace Manager, Joe Belcher states, "Nathaniel, Leslie & Neely are fully committed in serving their Lord with sincerity and excellence. What an honor it is to be acknowledged in this way. Thank you to all involved." 
Les Butler states, "I am blown away to see my name on the list with such great producers. To whomever is responsible for this nomination I sincerely say, thank you!"
FOR MORE INFORMATION, VISIT:  ABSOLUTELYGOSPEL.COM